The Editor
Dr Melissa Ditmore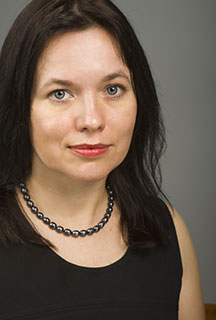 An international research consultant based in New York, Melissa Ditmore has written about sex work, migration and trafficking for The Lancet, SIECUS Report and other journals. In addition to the Encyclopedia, Ditmore has written a book on Prostitution and Sex Work for Greenwood Press, edited the anthology Sex Work Matters for Zed Books, and contributed to numerous other books including Sex for Sale (Routledge, 2009), Trafficking and Prostitution Reconsidered (Paradigm, 2005), Affective Turn (Duke, 2007) and Women Across Borders (Black Rose, forthcoming.) She has edited the annual journal Research for Sex Work. She has worked as a principal investigator for a number of reports released by the Urban Justice Center's Sex Workers Project. She has spoken about prostitution, migration rights and research ethics at the United Nations, the International Conference on HIV/AIDS, Columbia University, Cornell University, Hong Kong City University and numerous academic and political conferences.
Visit her website at melissaditmore.com, or follow her on Twitter at @melissaditmore.
Other works
In addition to the Encyclopedia, Melissa Ditmore has written, edited or contributed to the following books about sex work, trafficking and prostitution.